Adding default local items to the Create Issue window
You need administrator rights in Jira to perform the tasks on this page.
You can create default local items, which are editable checklist items that will be added to a checklist by default whenever a new issue is created. This means that they will appear in and can be edited in the Create Issue window.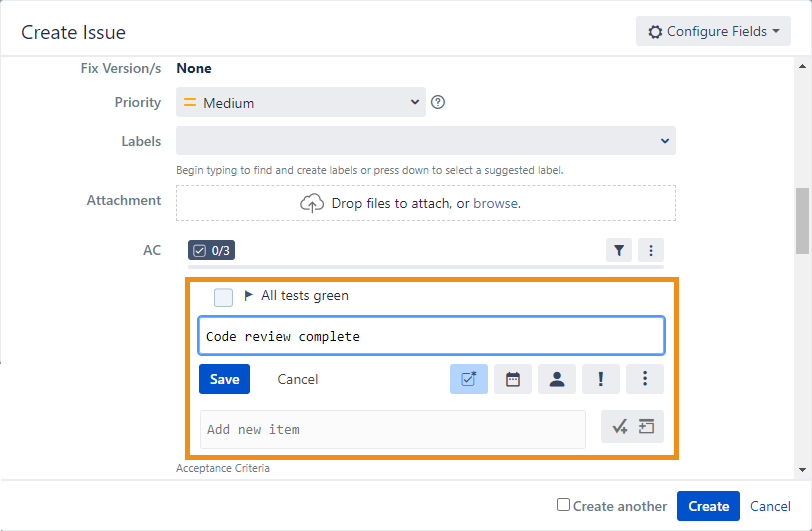 For more information about default local items and how they're different from other types of items, see Understanding local, default local, and global items.
To create default local items: